I am honoured to share that my efforts on this blog and my Telegram have been recognised by the Public Transport Council, in the form of the Caring Commuter Award 2020.
The Caring Commuter Award recognises commuters who have demonstrated acts of care to fellow commuters during their daily commute and is presented as part of the Caring SG Commuters movement. In January 2021, I had the honour of receiving the award from Minister of Transport Ong Ye Kung.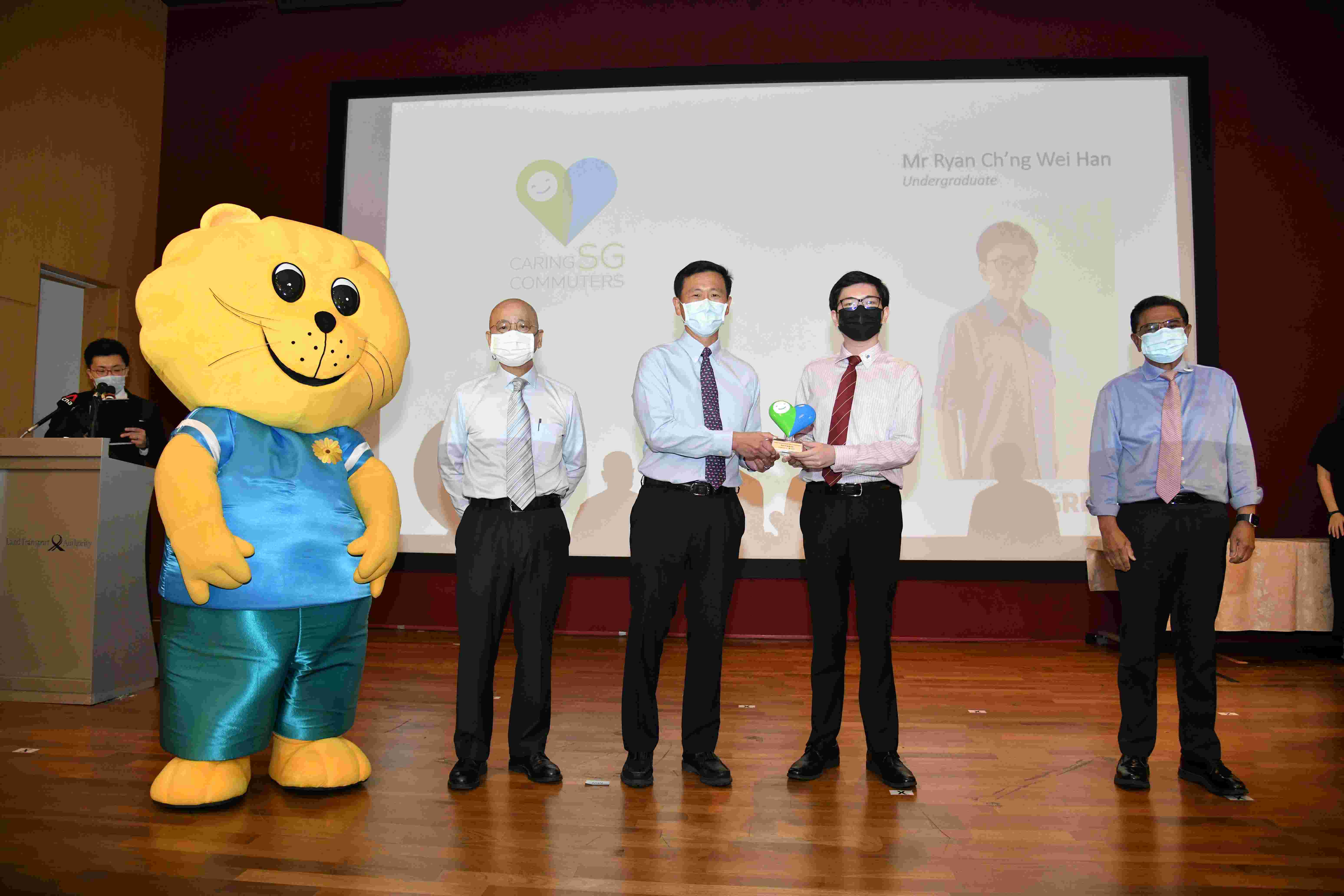 I was recognised for my efforts helping fellow commuters during the October 2020 MRT disruptions. On 14 October 2020, I provided live updates on the situation through my Telegram channel and also guided some commuters at Kent Ridge MRT Station. Some of my schoolmates, who benefitted from the advice and directions I gave, nominated me for the award.
You may refer to this webpage to see the write-up that the Caring Commuters SG movement has prepared. Please also read the stories of the other award recipients – they have demonstrated their care as commuters in different ways:
Looking at the other recipients, I felt rather out of place at first. But then, I was reminded that my actions, though perhaps smaller in magnitude, had a wide reach and impacted many people at once. I think that's the wonder of technology – that it enables a small gesture to reach a very large group of people, instantly as well. That's why this award has only inspired me to keep doing what I do, and I hope it inspires many of you to leverage digital platforms for good too.
If you have witnessed or been part of a kind act on public transport, I encourage you to share it with the Caring SG Commuters movement here. This will enable them to feature these kind acts and hopefully inspire others to build a caring commuting culture!